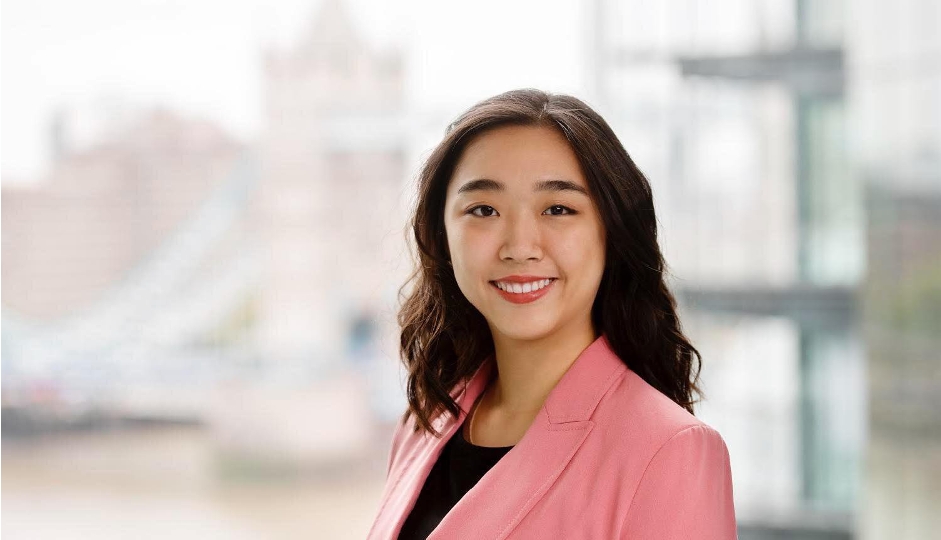 About Me
I am a senior associate working in PwC Risk Modelling Services (aka. Actuarial Science) in London who mainly works on risk & capital and due diligence projects in the general insurance sector. I re-joined PwC as an experience-hirer after obtaining my first degree in BSc Actuarial Science with a Diploma in Industrial Training from Heriot-Watt University in Edinburgh.
One fun fact about me:
I left home, Taiwan, at the age of 14, and have lived in Singapore and York as well as Edinburgh and London.
Why did I chose Actuarial Sciences
I did Economics, Mathematics, and Further Mathematics at A levels, and debated whether to do a general degree such as economics or mathematics instead of a specific degree. I am really glad that I did not choose that over actuarial science because actuarial science as a degree offers exemptions for Fellow of the Institute of Actuaries (FIA). With the first degree, I was able to obtain 6 block exemptions from Heriot-Watt University which means I only have 7 left in order to become an FIA.
I chose actuarial sciences as a profession as I was fascinated about the fact that it is a combination of mathematics and risk management.
The scientific part of actuarial sciences is the application of mathematics and statistics to understand the financial impact of an event. I enjoyed mathematics at school, but mathematics is like a tool which needs meanings. I liked that I was able to make use of what I enjoyed at school to form a story or understand the question behind the question (QBQ) and therefore help with decision-making.
Risk management becomes extremely important for decision making. Living on my own since the age of 14, I realised that every decision comes with some risks, but it is important to manage the risk, which is a process from knowing the uncertainty to minimise the risks or even turn the risks into opportunities.
Why did I chose Heriot-Watt University
I joined Heriot-Watt University not just because it was the very first university in the UK that provides actuarial science, but also I love the campus. I went to several university open days when I got the conditional offers, including London School of Economics. Ironically, I hated London when I came here for the open day. I could not imagine myself being here, but I could in Edinburgh. If I was going to stay in a place for three years, I would rather choose somewhere that I would enjoy.
Why did I chose to work in an actuarial world?
I joined Heriot-Watt as a second year direct entrant, and there was an internal recruitment programme with PwC called Flying Start Programme. We had to go through the graduate recruitment process, and out of 100 people, only three got the placements, and I was the only non-Scottish person.
Now thinking back, my tutor and university career services helped a lot. They made me realise that the main division between the workplaces are the industry (i.e. an insurer) or in consultancies. If you enjoy understanding one concept and become an expert, industries may be more for you. However, if you are like me who is fascinated and curious about everything, you may wish to choose consultancy just because it is project based.
PwC is a professional service firm that offers advice to businesses that require help. Our clients are usually life insurers, general insurers, banks, and other corporates. From the university course, I was never too interested in life insurance, but was able to explore different projects in the general insurance world, including audits, due diligence, and risk & capital.
As a non-European international student, I always knew it would be challenging to find a job in the UK simply because employers need to pay more in order to hire an international instead of a local. I thought that in order to remain, I would need a job experience. Given summer internships may not be long enough, I was always keen to be on some sort of placements. Hence, most of the universities I applied for already included a placement year. However, given that everyone is different and will have different objectives, here are my tips for those interested in studying Actuary Science:
If you are interested to know more about actuarial science as a career, you could go on the Institute and Faculty of Actuaries website to see how the career progression is like. It will give you some general ideas of what kind of work you will be involved in.
When choosing actuarial science: make sure you can relate to the concepts mentioned above as it will motivate you to learn more about it.
Check whether block exemptions are available and how to achieve it. Of course you can still do other courses and then decide to become an actuary, but you should be aware that this means you may be slightly disadvantaged than those who decided to do the course.
My tip for choosing universities: Choose what suits you. That is the best university for you. The so-called "best" university may not be the best for you.
Know what you want. If you want a secure career plan (not guaranteed), placements may be helpful; if you want life experience and are flexible with career plans, look into exchange programmes.
Judie has been kind enough to provide us with links to careers posts and videos she has done for her university – Heriot-Watt. She talks about her decisions to come to the UK to study, her experiences both at university and her chosen undergraduate study of Actuarial Sciences. The video is in English but there are notes in Mandarin.